Student Storage
24/7 Removals & Storage of Lancaster specialise in offering students the best deal on storing their belongings for the summer vacation.
Our Lancaster storage depot is in close proximity to both Lancaster University and University of Cumbria's Lancaster campus, which makes it convienient to us and the customer.
We put the student's needs first and always go that extra mile. All items are stored in secure dry containers in our depot with 24 hour CCTV.
Free Pickup & Delivery
We offer a FREE pickup and delivery service from / to Lancaster University and University of Cumbria's Lancaster campus.
As a charged service, we can also deliver belongings nationwide to any location whether it be University halls, a house, apartment or business etc..
No Monthly Storage Fee
The price you pay for your items is for the whole summer duration.
Prices are as follows:
£30

for the first item

£10

for each additional item

From £3

surcharge for large items (e.g. extra large suitcases, mattresses, bikes, etc..)
There is no limit to how many items you wish to store whether it's 1 or 100.
Sturdy Boxes
All boxes must be purchased from ourselves. Our good-sized high quality boxes are £2.50 each and will ensure your items are kept safe and clean. We also supply parcel tape, pens and more.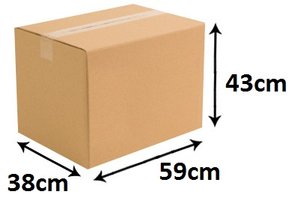 We only accept our own boxes as from our experience, cheaper on-line, shop bought or salvaged boxes are prone to collapse whilst in storage.
We will come to you and sell boxes, bubble wrap, parcel tape, pens etc.. at a time and place to suit you.
Important
Please take note of the following important information:
Do Not Lose Your Invoice Number

- Keep it safe and perhaps take a photo of it. You will need it to retrieve your items.

No Food and Drink

- Stored food stuffs can leak or attract rodents which can damage your and other people's boxes.

Advance Notice Required

- To allow us time to retrieve your items, please email at least one week before you return, including your invoice number, name, telephone number, delivery address and date you require your items.
Please also read our full Rules and Regulations for student storage.
Bank transfer and all major cards accepted